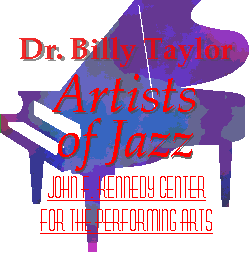 Charlie Parker
---
A native of Kansas City, Charlie Parker grew up in a hotbed of jazz and blues music. A master of the alto saxophone, he epitomized the jazz composer-performer of the 1940's. In his early career he performed with touring big bands: first with Jay McShann--who led one of the last of the great Kansas City bands, and then later with Earl Hines and Billy Eckstine. Jamming with collaborator Dizzy Gillespie at Minton's in Harlem during the 1940's they crytallized the details of what others would call bebop. Parker was a brilliant improviser; a self-taught musician with a unique melodic gift. (b. 8/29/20 Kansas City, KS, d. 3/12/55 New York).
---
Charlie Parker is one of the "Giants of Jazz" will appear on a United States Postal Service stamp for release in 1995.
In WOR studios on 10/26/47 the Charlie Parker Quarter recorded Dexterity, a piece composed by Parker based on George Gershwin's "I Got Rhythm". The Charlie Parker Quartet featured Miles Davis on trumpet; Duke Jordan on piano; Tommy Porter on bass; and Max Roach on drums. This exerpt is from Charlie Parker/The Legendary Dial Masters, Vol. I, Stash ST-CD-23. Its in the key of A flat, form: 32 bars; aaba.
---
---