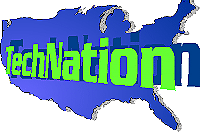 New Science/Fringe Science
---
Dr. Moira Gunn speaks with Margaret Wheatley, author of "Management & the New Science ... Learning about Organization from an Orderly Universe," and Professor of Management at Brigham Young University. They discuss how our view of the universe from the perspective of the new science (i.e., chaos theory, quantum mechanics, and space) may be used to understand and work with organizations.
Moira also speaks with Dr. Bernhard Haisch. Dr. Haisch is Managing Editor of the Journal of Scientific Exploration, a journal which examines non-mainstream science in areas such as E.S.P., alternative medicine, and past life memories. They discuss the difficulty in pursuing such science in that the scientist must work in the face of negative popular and professional opinion. [ed., As would be expected. :-)]
Tapes, transcripts, and more information on TechNation is available by calling technation@aol.com or by sending e-mail to technation@usfca.edu. Rebroadcast of TechNation is made possible by the sponsors of the Internet Multicasting Service.
---
---
---