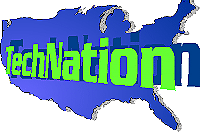 Danger from Power Lines and Growth Hormones
---
Dr. Moira Gunn speaks with Paul Brodeur, author of "The Great Power-Line Cover-Up ... How the Utilities and the Government Are Trying to Hide the Cancer Hazards Posed by Electromagnetic Fields," They discuss the basic reasons why this exposure is unhealthy, the problems that have been found, and the groundswell of citizen response to the severity of the problem. Of special interest is the unfortunate location of many schools in the United States near power lines due to the fact that such land is the most affordable.
Moira also speaks with Dr. Neil Schulman, author of "Understanding Growth Hormone ... New Discoveries to Help Very Short Children ... Are They Also the Fountain of Youth?" The background on how this drug came to be developed and the strict guidelines for the treatments are discussed.
Additionally, Moira speaks with Brent Carney and his mother, Mary Ann. Through daily injections, Brent has been undergoing growth hormone replacement therapy for three years. He describes his experience with the drug, while his mother Mary Ann discusses how the family came to the decision to proceed with therapy.
Tapes, transcripts, and more information on TechNation is available by calling technation@aol.com or by sending e-mail to technation@usfca.edu. Rebroadcast of TechNation is made possible by the sponsors of the Internet Multicasting Service.
---
---
---