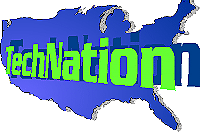 Best of TechNation (Nintendo and Fuzzy Thinking)
---
Dr. Moira Gunn speaks with David Sheff, author of "Game Over--Nintendo Zapped an American Industry, Captured Your Dollars, and Enslaved Your Children." He discusses how and why Nintendo appeals to our youth, as well as how the video game industry started in America. While the American companies remained in disarray, the Japanese company, Nintendo, captured the market. Listeners will learn about the all-encompasing marketing plan of Nintendo and the myriad of lawsuits which have been brought in an attempt to break its hold.
Moira also speaks with Bart Kosko, a professor at the University of Southern California. His article on Fuzzy Logic appeared in the July, 1993 issue of Scientific American. Dr. Kosko expands on the theory of Fuzzy Logic, relating it to all of Western philosophy and thinking, and discusses why it is important that anyone other than scientists should know about fuzzy logic. He is the author of the new book "Fuzzy Thinking--The New Science of Fuzzy Logic."
Tapes, transcripts, and more information on TechNation is available by calling technation@aol.com or by sending e-mail to technation@usfca.edu. Rebroadcast of TechNation is made possible by the sponsors of the Internet Multicasting Service.
---
---
---