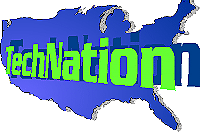 Roaring '20s and the Internet
---
Moira Gunn speaks with Jules Tygiel, a professor of history at San Francisco State University, about his new book. "The Great Los Angeles Swindle" describes Los Angeles in the Roaring '20s. It was the first truly modern American city, springing to life with oil wells and the burgeoning film industry. Both of these new industries were only made possible through the rapid advances in technology. In the oil swindle, stock issuers made outrageous promises to investors through the newly-minted tabloids; public morality was addressed by the first ever radio evangelists. The drama unfolds with shady characters, politicians, a Shanghai suicide, and a courtroom murder.
Dr. Gunn also speaks with Larry Magid, syndicated columnist for the Los Angeles Times, and Christine Maxwell, president and CEO of the MacKinley Group. Both have written Internet books -- but each approaches the subject differently. Magid's "Cruising On-Line with Larry Magid" compares the major access providers and on-line services, while Maxwell's "New Rider Official Internet Yellow Pages" is sorted by topic. These books give rise to the question: "What are all these Internet books, and how many do I have to buy?"
Tapes, transcripts, and more information on TechNation is available by calling technation@aol.com or by sending e-mail to technation@usfca.edu.
Rebroadcast of TechNation is made possible by the Internet Multicasting Service and our sponsors.
---
---
---