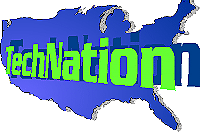 The Secret Life of Machines/INTEROP
---
Dr. Moira Gunn speaks with Tim Hunkin, Engineer, Cartoonist, and Filmaker. His latest television series, "The Secret Life of Machines," will be aired in the Fall on the Discovery Channel. Following a college hobby of cartooning, Tim's humorous scientific cartoon strip, "The Rudiments of Wisdom," was published for 14 years in Britain. He discusses his experience with the television series and his invention of various coin-operated machines, including "The Frisker" currently installed at Coven Garden.
Moira also speaks with Dan Lynch, Chairman and Founder of Interop Company. Dan talks about the conference that has grown in a few short years from 200 people to 65,000. He answers the question of just what could bring 65,000 people to one place for an entire week and Interop Company's plans for international conferences next year. He traces his early experience on ARPANET through the present Internet, and explains how there really is no one in charge. This network of networks has no hierarchy and, now that it exists, cannot be centrally or easily shut down.
Tapes, transcripts, and more information on TechNation is available by calling technation@aol.com or by sending e-mail to technation@usfca.edu. Rebroadcast of TechNation is made possible by the sponsors of the Internet Multicasting Service.
---
---
---