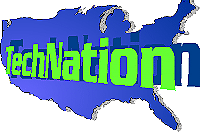 Gender, Science & Society
---
Dr. Moira Gunn interviews Dr. Hilary Rose. Dr. Rose, a Bernard Osher Fellow at the Exploratorium in San Francisco, specializes in the study of gender, science, and society. She discusses the Feminist's Criticism of Science, particularly the exclusion of human considerations in scientific "knowledge." She is Director of the West Yorkshire Centre for Research on Women at the University of Bradford in Bradford, England. Her most recent book is "Love, Power, & Knowledge."
In the second half, Moira speaks with Beverly Reiser. Ms. Reiser is an artist working with interactive electronic environments, and she is President of YLEM (eye-lum), an international society of Artists Using Science & Technology. She describes new artists and their art in the expanding world of technology.
Tapes, transcripts, and more information on TechNation is available by calling technation@aol.com or by sending e-mail to technation@usfca.edu. Rebroadcast of TechNation is made possible by the sponsors of the Internet Multicasting Service.
---
---
---