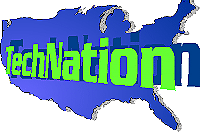 The Technology of Teotihuacan
---
Dr. Moira Gunn interviews Dr. George Cowgill, a Teotihuacan anthropologist at Arizona State University and at the Center for the Advanced Study of Behavioral Sciences at Stanford University. Dr. Cowgill discusses Teotihuacan, the oldest city in North America. Located near Mexico City, Teotihuacan existed from 100 A.D. to 750 A.D., maintained a population of 100,000 to 200,000 people, and at that time ranked as the sixth largest city in the world. The city boasts great pyramids which exist to this day, although the society had no metal, no wheels, and no beasts of burden.
In the second half, Moira speaks with Leslie Bone, Archeological Objects Conservator for the Fine Arts Museums of San Francisco. In 1976, DeYoung Museum received a bequest of over 70 murals from Teotihuacan, which they have restored. Ms. Bone discusses the technology used in making the murals and the technology of restoration. Many of these murals have been returned to Mexico.
The exhibition "Teotihuacan: City of the Gods" will be presented in San Francisco from May 26th through October 31st. It contains 200 objects from the national Mexican collections and from public collections throughout the world.
Tapes, transcripts, and more information on TechNation is available by calling technation@aol.com or by sending e-mail to technation@usfca.edu. Rebroadcast of TechNation is made possible by the sponsors of the Internet Multicasting Service.
---
---
---