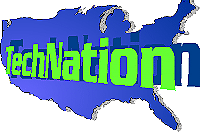 Interactive TV and Rain Forests
---
Dr. Moira Gunn speaks with David Lockton, CEO and Chairman of the Interactive Network (IN). IN will interactive television to the country later this year. In testing since 1990 in the San Francisco Bay area, IN will be introduced soon in Chicago and then across the country. With participation from NBC, Gannett, TCI, and A.C. Nielsen, the network provides over 120 hours per day of interactive television programming. All major sporting events, popular game shows, and prime time features are included in the broadcasting. Mr. Lockton also discusses a new venture with Sega.
Dr. Gunn also speaks with Katy Moran, Executive Director of the Healing Forest Conservancy. They discuss the current status of the rain forests and the difficulties of returning the profits from therapeutic tropical plants to indigenous peoples without interfering with their culture and traditions.
Tapes, transcripts, and more information on TechNation is available by calling technation@aol.com or by sending e-mail to technation@usfca.edu.
Rebroadcast of TechNation is made possible by the Internet Multicasting Service and our sponsors.
---
---
---