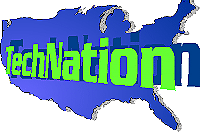 Electric Cars and Virtual Reality
---
Dr. Moira Gunn talks with Dr. Sheldon Kamieniecki, Director of Environmental Studies at the University of southern California. They discuss the effects of the Clean Air Act on California's environment, and look closely at the state of technology for electric vehicles -- who is working on them, what the cost will be, and how the consumer will be affected. They also discuss how international environmental policies may be needed to clean up environmentally degraded areas.
Dr. Gunn also speaks with Elizabeth MacGrath and Nick Bissony, who are using the new Virtual World virtual reality entertainment centers to build team spirit among the employees of a company. They discuss their experience with the pilot project at AT&T, as well as how the technology helps teams analyze their performance and make improvements.
Tapes, transcripts, and more information on TechNation is available by calling technation@aol.com or by sending e-mail to technation@usfca.edu.
Rebroadcast of TechNation is made possible by the Internet Multicasting Service and our sponsors.
---
---