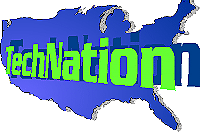 What Happens Next?
---
Dr. Moira Gunn speaks with Paul Saffo, research fellow at the Institute for the Future. They look at whether or not Silicon Valley eats its young, and discuss the true time it takes for technologies to catch on. Of major interest is the upcoming information glut, the power of the individual, and the most significant changes we can expect in the next five to 10 years.
Dr. Gunn also speaks with Mary Cronin, university librarian at Boston College. Her new book, "Doing Business on the Internet," examines how businesses have begun to use the Internet for commercial communications. This international network, which was developed for government and research purposes, is now serving the international business community, and companies of all kinds -- from single-person entrepreneurs to giant corporations -- will benefit from using it.
Tapes, transcripts, and more information on TechNation is available by calling technation@aol.com or by sending e-mail to technation@usfca.edu.
Rebroadcast of TechNation is made possible by the Internet Multicasting Service and our sponsors.
---
---
---