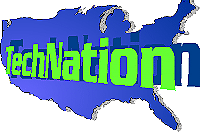 Cypherpunks and Body Parts
---
Dr. Moira Gunn interviews Steven Levy, author of the recent book "Artificial Life -- the Quest for a New Creation" and the earlier classic "Hackers." Levy has written for MacWorld, Popular Computing, and Rolling Stone. Most recently, he wrote the cover article for "WIRED" on the subject of cryptography.
In the second half, Moira interviews Andrew Kimbrell, author of the book "The Human Body Shop: The Engineering and Marketing of Life." This book delves into the questions of just what parts you can sell and where you can sell them.
Tapes, transcripts, and more information on TechNation is available by calling technation@aol.com or by sending e-mail to technation@usfca.edu. Rebroadcast of TechNation is made possible by the sponsors of the Internet Multicasting Service.
---
---
---