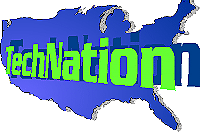 Environmental Issues
---
Dr. Moira Gunn's first guest is Harvey Sass, an Environmental Marketing Manager with L&F Products, a Division of Eastman-Kodak. They make consumer cleaning products which are familiar to every American. L&F Products searched internationally to find the best technologies to produce environmentally-conscious packaging.
In the second half, Moira interviews Dr. Joe Petulla, Director of the Graduate Program in Environmental Management at the University of San Francisco. He is the author of numerous books and publications, including "Environmental Protection in the United States." Dr. Petulla spoke to Moira about toxic dirt and other topics.
Tapes, transcripts, and more information on TechNation is available by calling technation@aol.com or by sending e-mail to technation@usfca.edu. Rebroadcast of TechNation is made possible by the sponsors of the Internet Multicasting Service.
---
---
---