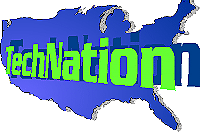 Cars & Uranium
---
Dr. Moira Gunn speaks with Warren Brown, syndicated columnist for the Washington Post. Mr. Brown talks about the American car industry, the relationship between technology and federal regulations, and the international "cross-breeding" of car models. Nominated in 1993 for a Pulitzer Prize because of his industry reporting, his latest book is "All American Cars and Trucks."
Dr. Gunn also speaks with Dr. David Rossin. Dr. Rossin is a former assistant secretary of energy for nuclear energy and the immediate past president of the American Nuclear Society. He was formerly the director of the Nuclear Safety Analysis Center at the Electric Power Research Institute. Dr. Rossin discusses the recent agreement between the United States and Russia whereby the United States will finance the building of a Russian factory to convert weapons-grade uranium from Russian nuclear bombs to uranium suitable for use as fuel in American nuclear power plants.
Tapes, transcripts, and more information on TechNation is available by calling technation@aol.com or by sending e-mail to technation@usfca.edu. Rebroadcast of TechNation is made possible by the sponsors of the Internet Multicasting Service.
---
---
---