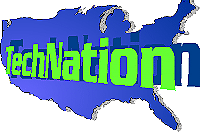 Behind the Macintosh, In Front of the IBM PC
---
Moira Gunn speaks with Steven Levy, author of "Insanely Great ... The Life and Times of Macintosh, the Computer That Changed Everything." They discuss the unusual environment in which the computer was developed, the management style of Steve Jobs, and the evolution of the Macintosh "look" which changed the face of how humans interacted with personal computers. Levy also wrote the 1984 book, "Hackers - The Heroes of the Computer Revolution" and the more recent book "Artificial Life."
Moira also speaks with Larry Magid, syndicated columnist for the Los Angeles Times with the regular feature "Computer File." Understanding that 50% of adults are wary of dealing with personal computers, they talk about how there is a definite place for such introductory help as Magid's new "The Little PC Book." Of special interest is his involvement with the digitization of pictures of Polly Klaas. He addresses what kind of pictures to have on hand in such an emergency and the new routes over which they can be distributed. They also look at the future of individuals with the technology developments expected in the next 10 years.
Tapes, transcripts, and more information on TechNation is available by calling technation@aol.com or by sending e-mail to technation@usfca.edu. Rebroadcast of TechNation is made possible by the sponsors of Internet Multicasting Service.
---
---
---