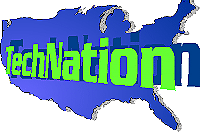 Sir Edmund Hillary
---
Moira Gunn speaks with Sir Edmund Hillary, the first person to reach the summit of the world's tallest mountain, Mount Everest. Sir Edmund has gone on to create the Sir Edmund Hillary Himalayan Trust, which has provided funds and expertise to support the reforestation of the region, the building of schools and medical facilities, and such technologies as solar power in an attempt to maintain the traditional lifestyles of the Sherpas and the ecology of the Khumbu region.
Moira also speaks with Elizabeth Kemf, environmentalist, journalist, and photographer, and conservation editor at World Wildlife International. In her book, "The Law of the Mother: Protecting indigenous peoples in protected areas," Ms. Kemf looks at the effects of technology that hurt indigenous peoples and how technology is helping them sustain their cultures in the 20th century.
Tapes, transcripts, and more information on TechNation is available by calling technation@aol.com or by sending e-mail to technation@usfca.edu. Rebroadcast of TechNation is made possible by the sponsors of Internet Multicasting Service.
---
---
---