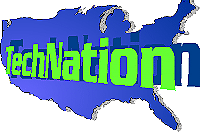 Saturn Automobile and Silicon Valley
---
Moira Gunn speaks with Joe Sherman, author of "In the Rings of Saturn." They discuss how General Motors came to build its new, high-tech Saturn automobile factory in tiny Spring Hill, Tennessee; how 7,500 American auto workers came to work there; and what has happened to this peaceful southern town.
Dr. Gunn also speaks with Rebecca Morgan, president and CEO of Joint Venture: Silicon Valley Network, who is also a former California state senator. They discuss how "Joint Venture" represents business, government, and education, and how this group has mobilized forces to retain Silicon Valley businesses, to replace the many jobs which have left the Valley, and to prepare its citizens for the jobs of the future.
Tapes, transcripts, and more information on TechNation is available by calling technation@aol.com or by sending e-mail to technation@usfca.edu. Rebroadcast of TechNation is made possible by the sponsors of Internet Multicasting Service.
---
---
---