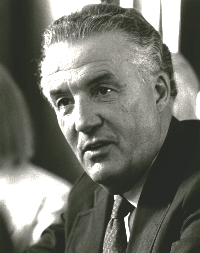 ---
Senator Paul Sarbanes, D-Maryland
---
Paul Spyros Sarbanes was elected to the Senate on November 2, 1976 and has been reelected three times. He serves as Vice Chairman of the Joint Economic Committee. He is also a member of the Senate Foreign Relations Committee, the Senate Committee on Banking, Housing and Urban Affairs, and the Senate Committee on the Budget. Mr. Sarbanes is Vice Chairman of the Democratic Policy Committee and Chairman of the Maryland Congressional Delegation.
Senator Sarbanes was a three-term member of the U.S. House of Representatives, first elected to the 92nd Congress in 1970, and was subsequently reelected to the 93rd and 94th Congresses. He served as a member of the House Judiciary committee, the Merchant Marine and Fisheries Committee and the Select Committee on House Reorganization.
Before coming to Capitol Hill, Senator Sarbanes served in the Maryland House of Delegates (1966-70) and was a member of the Judiciary Committee and the Ways and Means Committee. From 1963 -64, he was Executive Director of the Charter Revision Commission of Baltimore City.
A lawyer, he served as an associate in the Baltimore firms of Venable, Baetjer and Howard (1965-70) and Piper & Marbury (1961-62), and as a law clerk to Judge Morris A. Soper, United States Court of Appeals for the Fourth Circuit (1960 - 61).
---
---