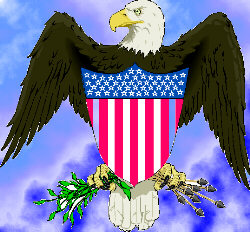 Economy in the 21st Century
Witnesses
---
Panel 1: Futurists
Paul Johnson. Historian and the author of A History of the Jews, Modern Times, and Intellectuals to name three of the 28 books he's written over the last 35 years. He is currently writing a History of the American People. He resides in London, England.

Joel Kotkin. Senior Fellow of the Center for the New West and Senior Fellow of the Progressive Policy Institute. Founder of the New Vision Business Council. Co-author of The Third Century and Tribes: How Race, Religion, and Identity Determine Success in the New Global Economy. Contributor to L.A. Times, Washington Post, and the Wall Street Journal.

Alvin Toffler. Toffler and his wife, Heidi, are perhaps the foremost futurists in this country. He and his wife have authored The Third Wave, Future Shock, Powershift, War and Anti-War, and Creating a New Civilization. He is the Editor of The Futurists and Learning for Tomorrow.
---
Panel 2: Policy
Congressman Bob Walker. Congressman Walker (R-Pa) was elected to the House of Representatives in 1977. He currently is the Chairman of the House of Representatives Committee on Science, and he serves as Vice Chairman of the House Budget Committee. He is the author and co-author of several books and articles including The Family and the Flat Tax, and Space, Our Next Frontier.

Steve Forbes. Steve Forbes is the President and Chief Executive Officer of Forbes, Inc. and Editor-in-chief of FORBES Magazine, the nation's foremost business magazine. He serves on the board of numerous companies and foundations.
---
Panel 3: Economists and Entrepreneurs
Robert Genetski. Robert J. Genetski is an Economist and the President of Robert J. Genetski & Associates. He is the author of Winning with Money and Taking Voodoo Out of Economics. Mr. Genetski resides in Chicago, Illinois and testifies via interactive video.

Brenda French. Brenda French is the owner of French Rags and a 32-year veteran of the fashion industry. She is the winner of the prestigious Los Angeles Chamber of Commerce's Women of Achievement award in design and manufacturing. Ms. French is testifying live via interactive video from Los Angeles, California.

Jerry Jasinowski. Mr. Jasinowski is an Economist, Corporate Executive, and the President of the National Association of Manufactures. The author of Making it in America, he is the former economic issues coordinator for the Carter-Mondale Campaign. He resides in Washington, D.C.

Marc Holtzman. Mr. Holtzman is a capitalist and the President of Mees Pierson EurAmerica.

Frederic L. Pryor. Professor Pryor is a Professor of Economics at Swathmore College and a former Visiting Scholar at both the Hoover Institution and the Brookings Institution. Among his many scholarly books is Economic Revolution and Structure: The Impact of Complexity on the U.S. Economic System. This study deals with the meaning, measurement, and impact of "economic complexity" in the post World War II period with the purpose of forecasting the impact of changing eocnomic institutions on various sectors of the economy in the 21st Century.
---
---