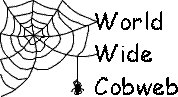 Unusual Foods of the World
---
In our efforts to bring you data from around the world, our correspondents at the Internet Multicasting Service occasionally run across items that, while fully digestible, are considered by some to be a bit unusual. Here are a few of these items for your gastronomic education.
---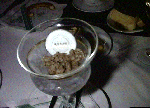 Snail Livers
Speciality of the house at "The Golden Pear," an unusual restaurant in Prague nestled in a winding cobblestone road at the foot of the castle. These little morsels look like livers, and taste like livers. Our scientific correspondent commented that while snails don't have livers, they do have gonads.
---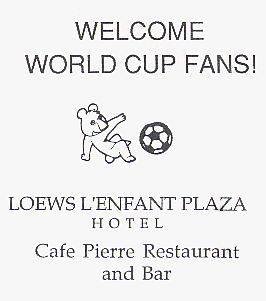 Click on card to open
Loews L'Enfant Plaza is renowned as one of the annual playgrounds for networking and entertainment, a hotel so classy that they answer the phone by saying "Bon Jour." The epitome of class is the World Cup Gatorade Spritzer Special. We're afraid the staff of the Internet Multicasting Service was busy sampling the single malt Scotch and was unable to report on the culinary significance of this new drinking sensation.
---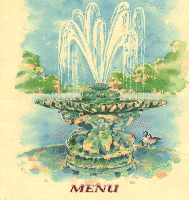 The Royal Lancaster Hotel in London is actually a fine establishment with friendly service and reasonable prices. The food is quite good, but we were struck by one of the savory dishes, available 24 hours per day from room service. We're sure this brings back memories of mum's home cooking for some of our viewers, but please don't tell us about them.
---
---