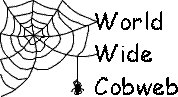 ---
Welcome to the on-line archive for NetWorkers '94, Cisco Systems' annual user symposium. This archive will contain photos from the conference, copies of slides and audio for the technical presentations, and other information about internetworking technology.
---

Cisco Store
---

Chicago Photo Gallery
---

Multicast Schedule
---
This system is a service of the Internet Multicasting Service. To find out more about our radio/general services, send your mail to info@radio.com. For attention from a human being, please send your questions to questions@radio.com or click here to send comments using Mosaic Forms.