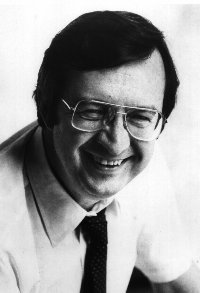 ---
Congressman David Obey, D-Wisconsin
---
Representative David R. Obey of Wausau, Wisconsin, was born in Okmulgee, Oklahoma on October 3, 1938. He took a B.S. degree in political sicence from the University of Wisconsin in 1960, and received an M.A for graduate work in Russian government and foreign policy.
He was elected to the Wisconsin Legislature from Marathon County's 2nd District at the age of 24, and was reelected three times. He served as assistant Democratic floor leader. In 1969, Congressman Obey won a special election to the 91st Congress to fill a vacancy for Wisconsin's 7th District created by the resignation of Melvin R. Laird. He has been reelected to each succeeding Congress.
Congressman Obey sits on the House Appropriations committee and its Subcommittee on Labor, Health and Human Services and Education, and on the Joint Economic Committee. He has been the assistant Majority Whip, and served on the Congressional Fire Services Caucus, the Environmental & Energy Study Conference and the Friends of Ireland Congressional Committee.